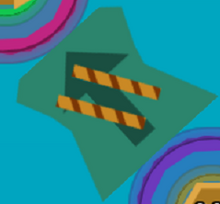 Mechanism, which transmits rotation in the Underwater world and increases its speed 10 times.
Has 2 points: input and output, the dark-green arrow shows the rotation increase direction.
Input can be connected to a Cog or a Clockwork engine and the output is connected to a Cog.
To change the position of the gearbox press-and-hold it until the Drag button appears.